NEW SERVER!
ANNOUNCEMENT!
Are you going to Star Trek Las Vegas? Do you want to hang with Barfleet? If you plan to attend the convention on Thursday or Friday night, are over the age of 21 with a valid form of photo ID, and are looking for shenanigans, find someone wearing Barfleet tags, swag, or this logo and ask us about our plans!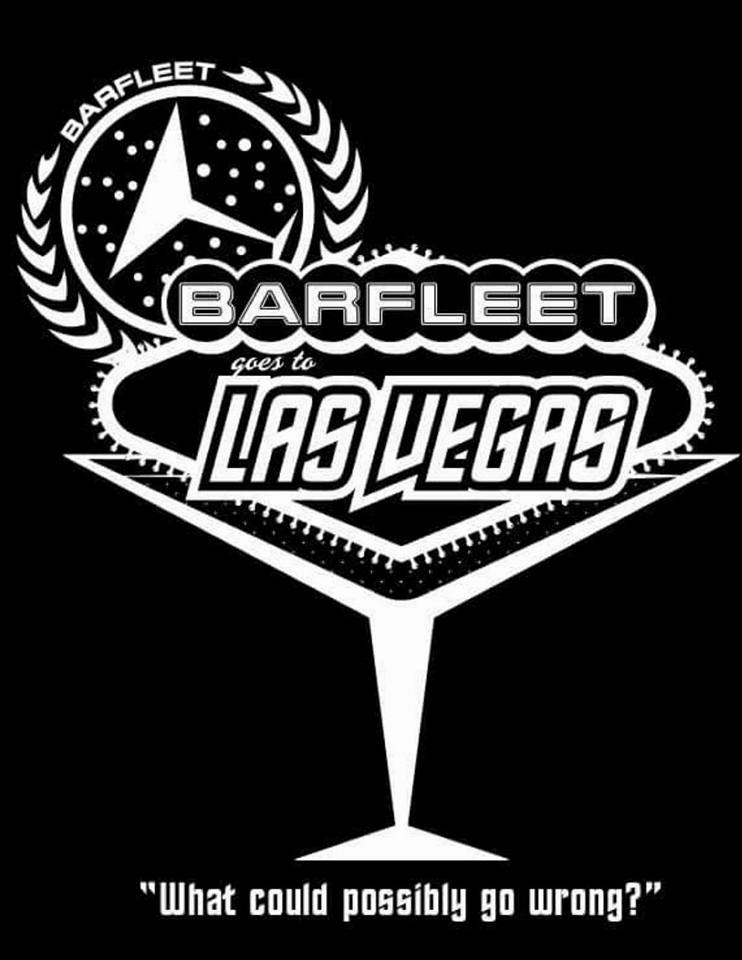 Greetings, Sentients!
You have reached the home of Barfleet on the web.
Barfleet is an organization whose mission is to provide hospitality and host safe, well-organized events often at science fiction, gaming, and other genre-related conventions for adult attendees.
There are two sides to Barfleet: Local Barfleet chapters, each of which is loosely modeled after a Star Trek vessel or base and who provide the manpower and resources to coordinate and run our convention activities; and Barfleet Command, the central authority that provides support, guidance, and administrative assistance to the local groups.
Presently there are Barfleet chapters in:
Barfleet Command has its headquarters in Fairview Park, Ohio, a suburb of Cleveland.
Interested in attending a Barfleet party? See our 'Convention Schedule' page for any upcoming missions.
Anyone interested in joining Barfleet, please seek us out at a local convention and speak with a member of the Command Staff.